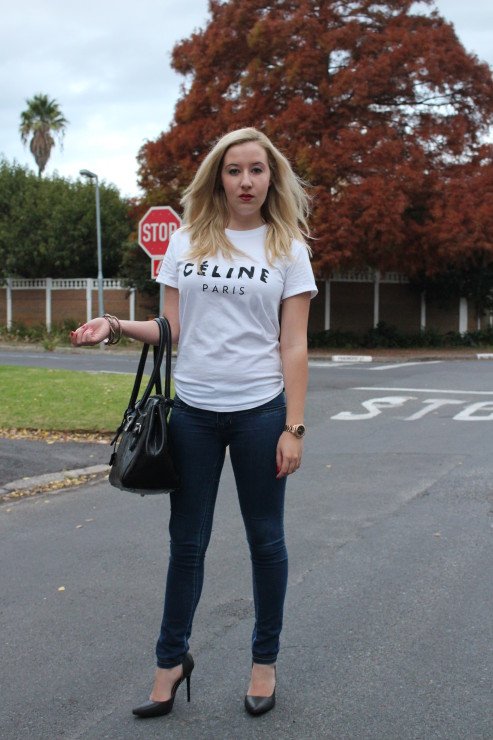 I have finally recovered from this awful flu and feeling more myself once again. I shot this look yesterday and this is pretty much my "uniform" at the moment plus/minus a coat but the weather was surprisingly balmy even though it was overcast with impending rain.
I called this look Basic Bitch because yes, the Celine tee was a trend which was seen everywhere last year and considered a bit of a basic bitch item but it's still cute in my opinion so who cares if it is "in" or not! It's a very loose fit so sometimes I will tie a little knot at the back to give some definition.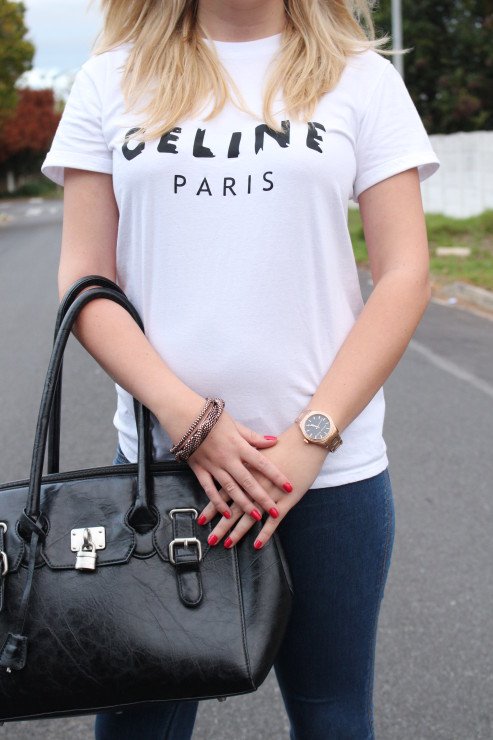 I am so over platform heels and every time my eye spots an elegantly pointed heel I just have to have it. SA stores are lagging a bit with this trend and I've only found a handful including this black python print pair from Mr P.
Celine top- Celine (purchased in the UK, no SA stockists sadly)
Jeans- Guess
Heels- Mr P
Bracelets- Aldo
Lips- Smashbox Mulberry (review here)
Nails- Essence Gelly in 4 Ever Young (review soon)
Watch- Sissy Boy
Handbag- Studio W, Woolworths